AAA BASEBALL GAMES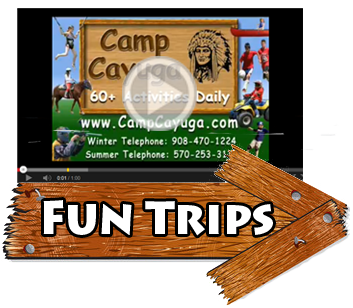 SCRANTON WILKESBARRE RAILRIDERS
This summer you can see the Scranton Wilkesbarre RailRiders play at Lackawanna Stadium in Scranton, which is less than an hour from camp. The Scranton Wilkesbarre RailRiders are a minor league AAA team affiliated with the New York Yankees. We schedule several trips to AAA baseball games throughout the summer. Our baseball enthusiasts will have the opportunity to watch the RailRiders play other AAA baseball teams like the Charlotte Knights (White Sox), Columbus Clippers (Indians), Rochester Red Wings (Twins), and Buffalo Bisons (Blue Jays), just to name a few. AAA minor league baseball games are loaded with a lot of fun and excitement. Many of the team members include several Star Players from the major leagues, as well as Star Players of the future!
All campers are eligible to attend AAA Baseball Games. Campers entering 4th grade and lower are eligible to attend "day" games, while campers entering 5th grade and higher are eligible to attend both "day" and "night" games. The great majority of baseball games this summer are scheduled as "night" games (which ordinarily return to camp at 11:15pm). For AAA Baseball Game Trip dates, refer to the "Calendar of Events".
AAA Baseball Trips are optional and not included in the camp tuition. Advance registration is not required. Campers simply sign-up on the day of the game. The trip fee includes a dinner meal at McDonald's en-route to the stadium, ball park admission, and roundtrip transportation. For more information about the trip fee, go to the "Enrollment Details" webpage.